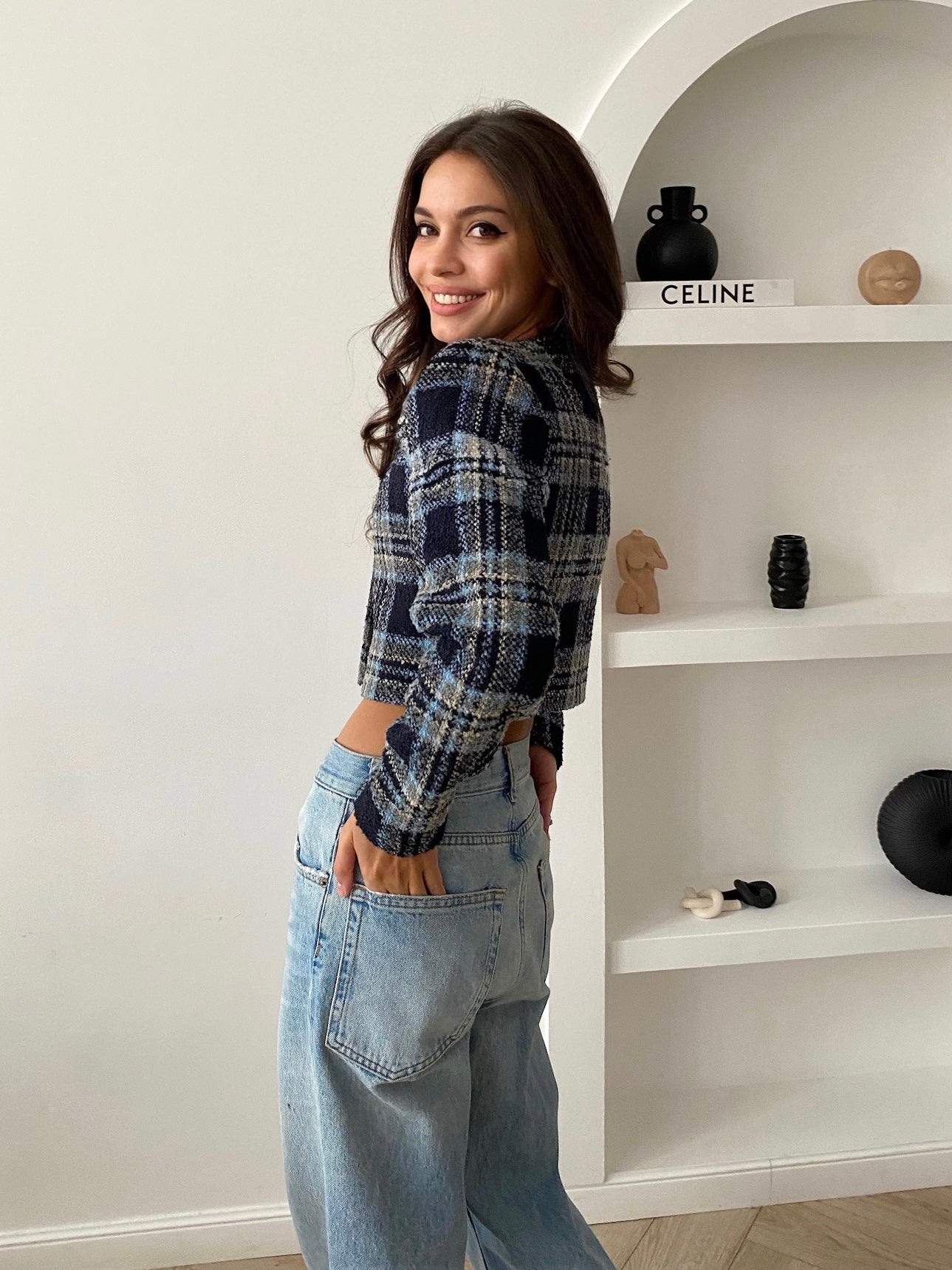 This blue plaid tweed jacket is expertly tailored and features a chic cropped silhouette. The textured fabric adds depth and dimension to the design, while the silk lining in a matching tone ensures a luxurious feel against the skin. With its classic style and modern details, this jacket is a perfect choice for any fashion-forward individual looking to elevate their wardrobe.
Composition: Viscose 55% / Wool 35% / Polyester 10%
Size on the model: XS-S
Model parameters: 82/62/86. Height: 165cm.
INTERNATIONAL ORDERS
All items are shipped from our UAE warehouse, and the shipping times quoted are estimates. Please note that international customs procedures may apply, which can potentially cause delays beyond the original delivery estimates. It's important to be aware that customs clearance charges are payable by the customer, and Módest Story has no control over these charges nor will we pay them on your behalf. All applicable fees, taxes and duties are your responsibility.